The virtual exhibition "Kolmiulotteisuus/Three-dimensionality" took place in the Kivipankki gallery. Filtti has connections with many foreign felting associations, and this summer Estonian felt crafters were also invited to participate in their virtual exhibition. Fillti has been organising international felt exhibitions since 1999.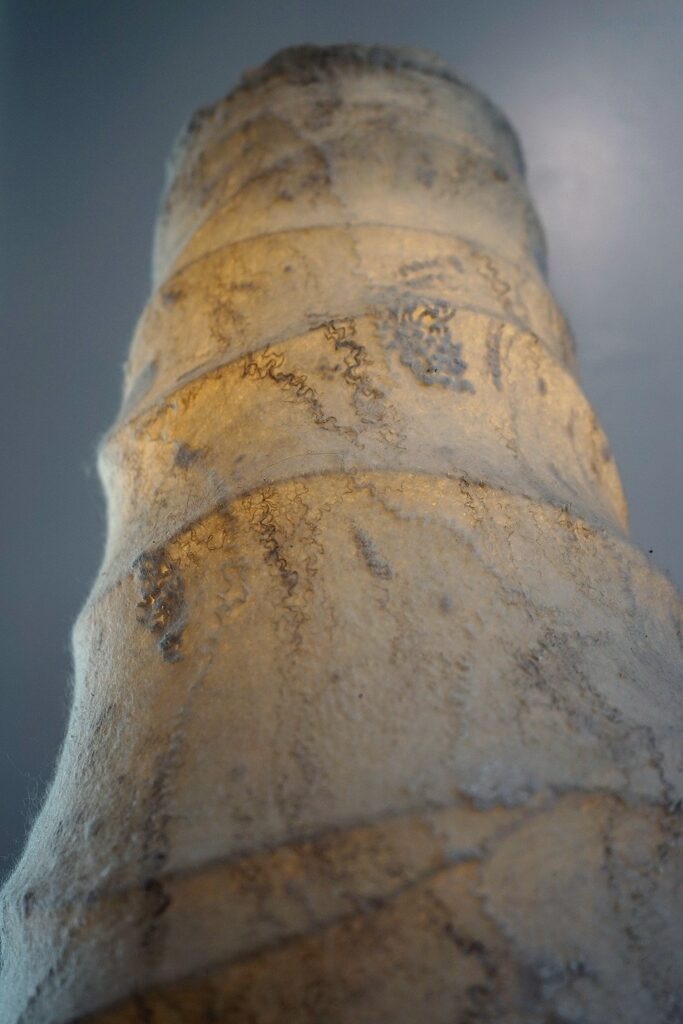 Felted floor lamp "Romance"
For this felt exhibition I created a floor lamp, which was once again inspired by nature. The materials I used when felting the lamp were merino wool, crocheted lace and different fibres that play with the light and create a cosy mood.
The exhibition was held in Kivipankki gallery, in Jämsa. Due to the COVID-19 restrictions, it was only possible to visit the felt exhibition virtually. In case you are interested in the exhibition, you can view it on Filtti's website.
I recommend you to also find the joint exhibition of Estonian felt crafters named "WHITE", which took place in 2019.