A fun activity that is suitable for everyone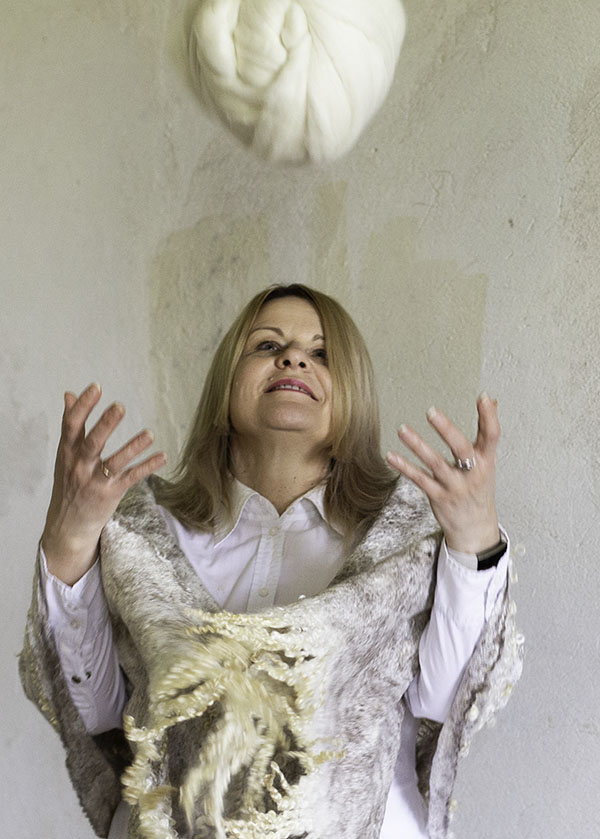 AgniFelt is a creative and unique brand and its products are handcrafted in small batches.
I am very interested in interacting with different crafters and creative people. It is also important for me to teach crafts while keeping the legacy of previous generations in mind.
For many of my works I have drawn inspiration from nature. I have researched the extremely fascinating history of felting, but I prefer to use modern technology in my work.
Felt is one of the oldest materials to create products from and over the ages different techniques have been used for felting (needle felting, wet felting, nuno felting).
My first experience with felting dates back to ten years ago when I made my first pair of felted slippers.
Felting offers endless possibilities, for example in terms of material textures, because in addition to wool you can also use different textile materials, such as silk or different natural fibres, i.e. nuno felt.
I dye fabrics with natural colours – since I don't have much talent for drawing myself, I let nature do it for me. For colouring I use all kinds of different plants. Different parts of plants transfer their beauty to silk, paper – the possibilities are endless. This technique is called eco printing.
I love nature and it is important to me that the dyeing process does not harm the environment, for this I use environmentally friendly means.
Best regards,