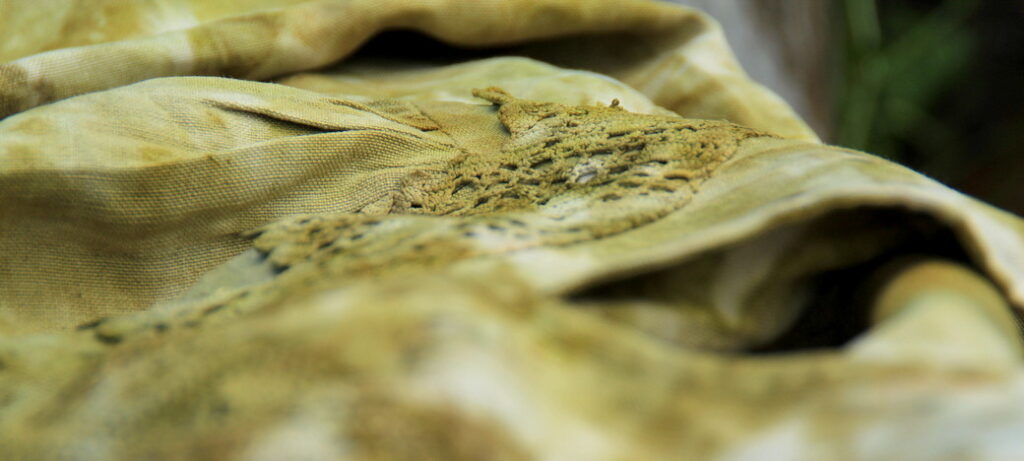 This blouse was recently given to me by my aunt so that I could find a new and fresh use for it and give the material a new life. The blouse is sewn from linen fabric and the lace for it was crocheted by my grandmother – the age of this material may be around a hundred years.
After much deliberation, I decided to dye the blouse with plants. I didn't think too much about the composition this time, I just placed the onion skins, metal objects, dill flowers and hackberry leaves on the fabric according to my own personal feeling. Then I immediately rolled up the blouse and tied it. Initially, when I took the blouse out of the pot, the part with the onion skins was a nicely yellow and orange, but unfortunately later, when the fabric dried, the result was evenly green. The darker details that appeared on the fabric resulted from the rusted metal I had added to it. In addition, the hackberry leaves and dill flowers added a little extra effect. Next time, however, I'm thinking of using yarrow instead of the dill flowers. I wrote more on dyeing in the post about natural colours.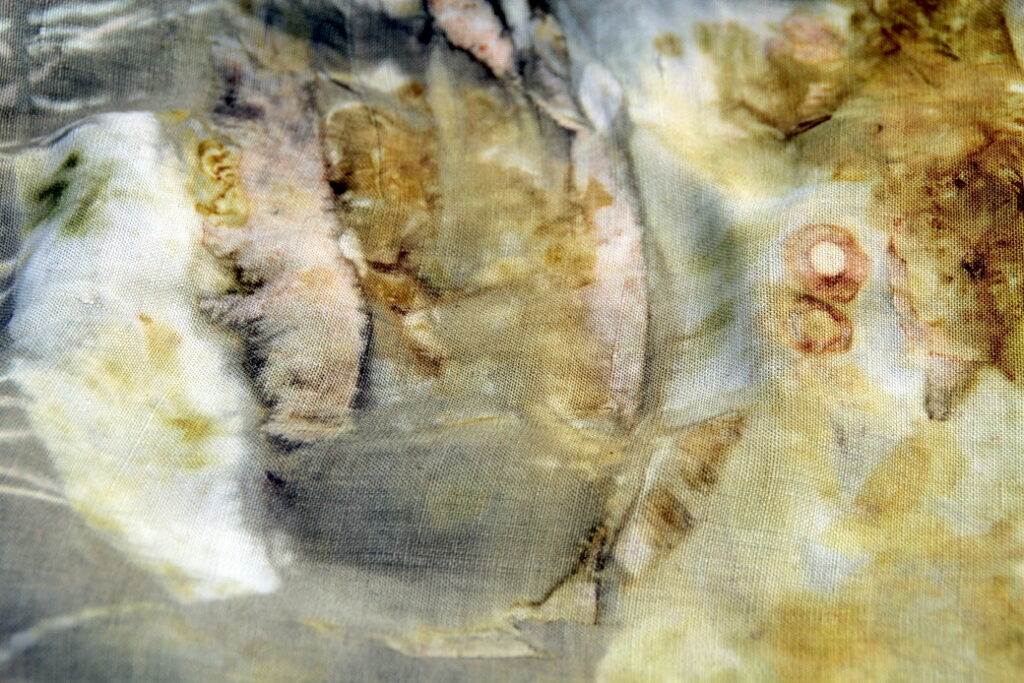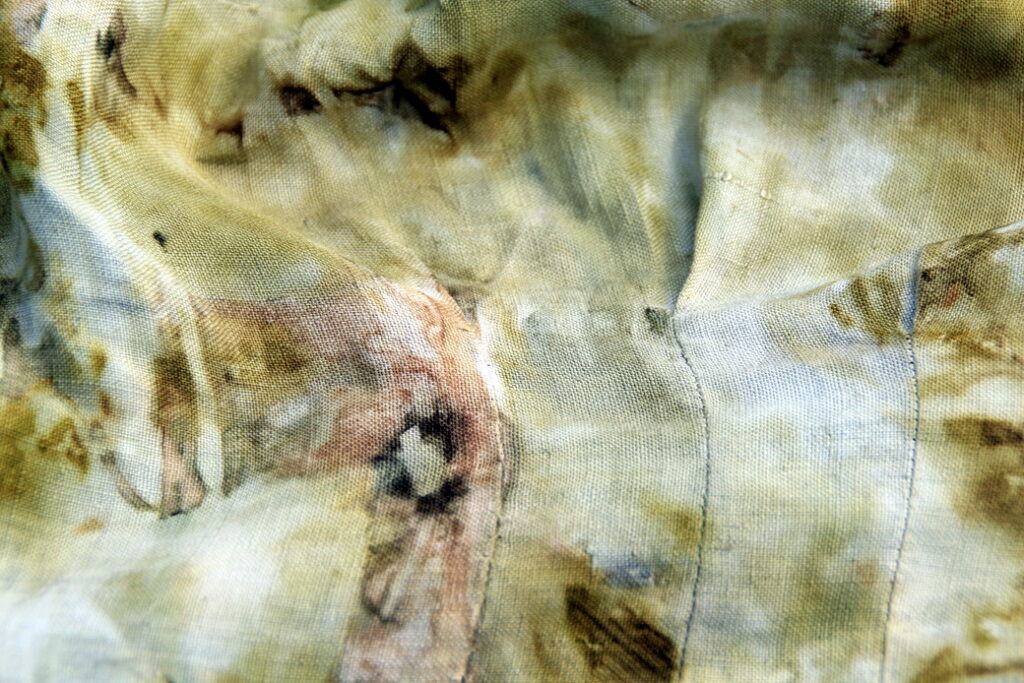 As the blouse has an emotional value for me, I definitely want to sew something new from it in the future. Perhaps this material or product ends up living another hundred years in its new form. It would be something special to pass on to future generations. But what exactly will come of it – that's something I still have to think about.